Want to learn the latest about what work is being done on 3751, planning for upcoming excursions or other exciting news? You're at the right place!

Here you'll find all the information we have to share straight...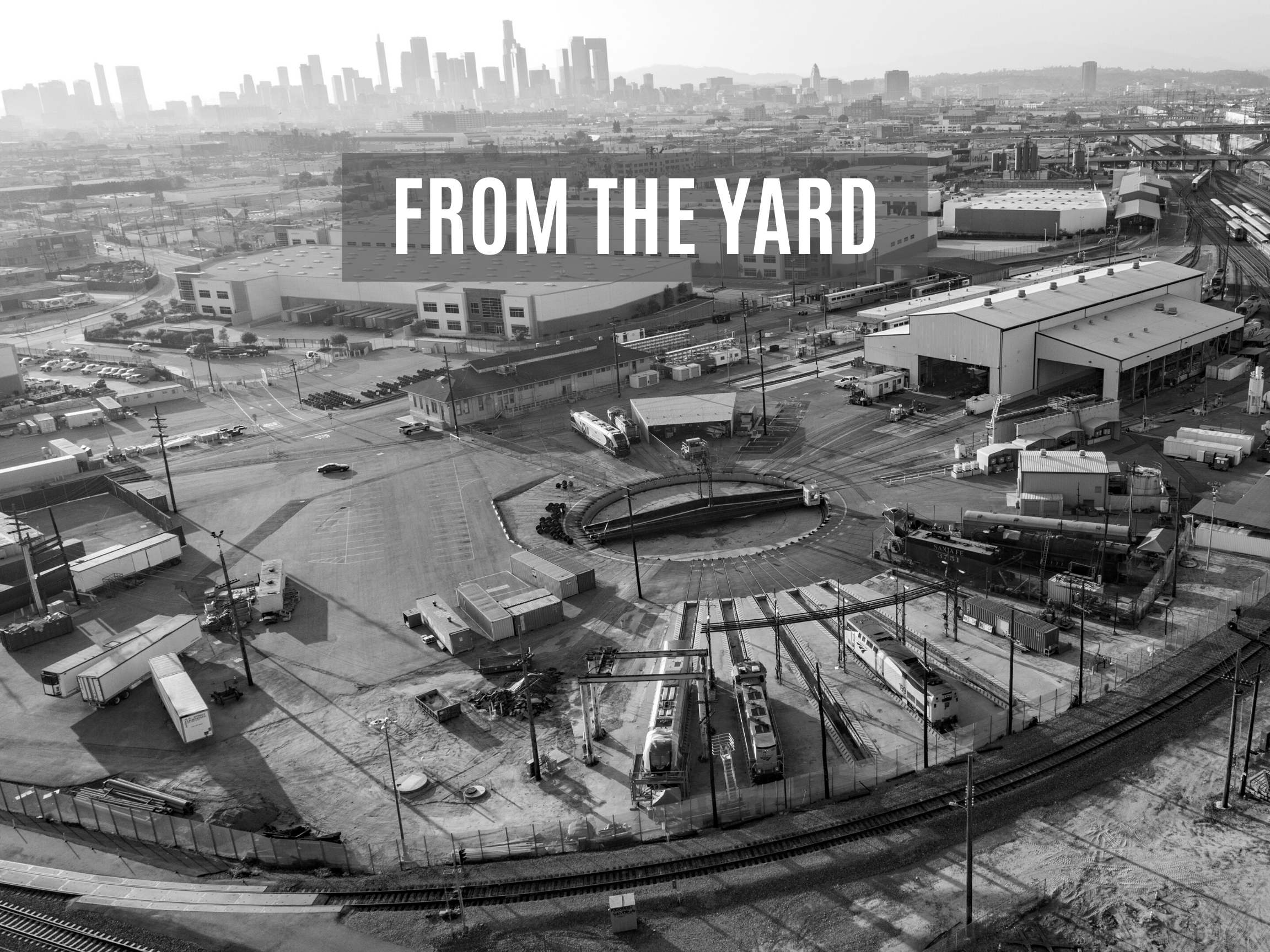 Be sure to check back regularly to see our latest news updates!
---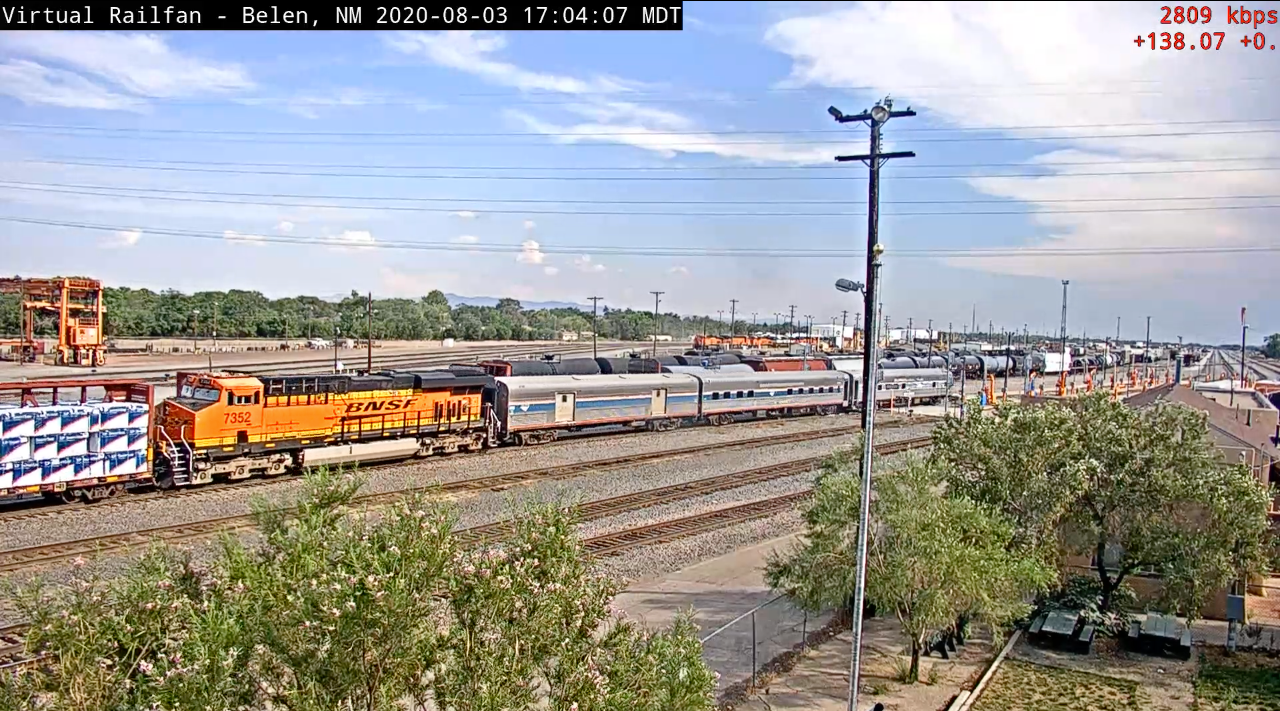 Earlier this evening our new support railcars, SBRX 1161 / SBRX 2506 / SBRX 2523, departed Belen, New Mexico on the rear of a BNSF manifest freight train. The train is the H GALBAR, which stands for a High (H) Priority manifest that is operating from its originating point of Galesburg, Illinois (GAL) to Barstow, California (BAR). 
We are excited to have these cars, if all goes well during the night, cross the Colorado River at Topock, Arizona and into California tomorrow (8/4) morning!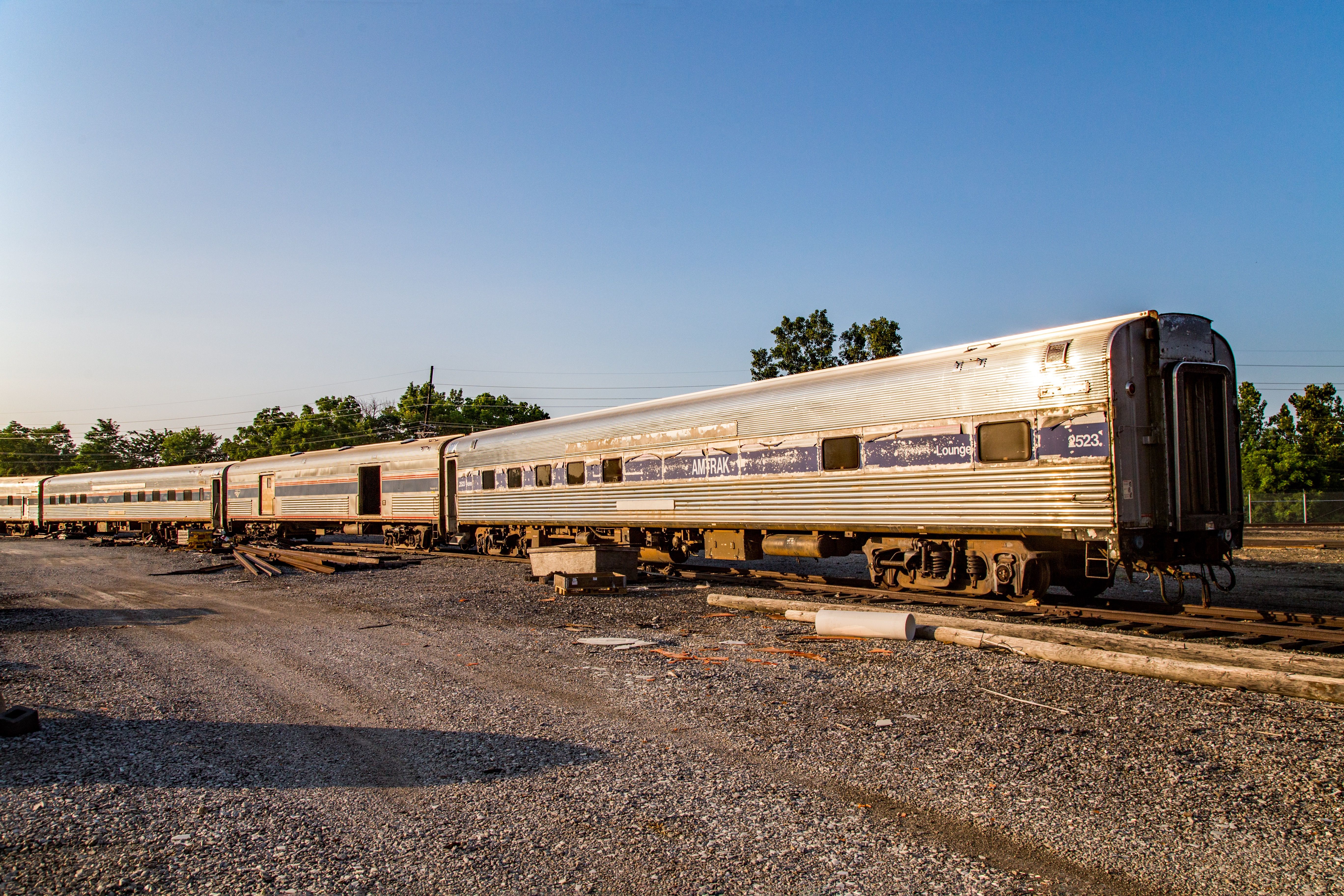 Support Railcars on the BNSF
We are excited to report that our three new support railcars, SBRX 1161 / SBRX 2506 / SBRX 2505, have successfully been interchanged with the BNSF Railway and are on their way west from Chicago, IL to Galesburg, IL. Upon the cars arrival in Galesburg, the trio will be placed on a new BNSF train bound for California. Travel time to California is estimated to take 3-4 days, respectfully. Once the cars begin their decent into the Greater Los Angeles Area, our GPS tracker will be deactivated.
Are our cars traveling near where you live? Would you like to come out and see them but aren't sure how to know where they are? We've got the answer!
Visit the "Support Railcars" page here on our website to see their last reported location. Please remember, if you happen to be in an area our cars pass through and you would like to see them, always put safety first. Never trespass on railroad property and to always stand at least 25 feet from the tracks. Thank you!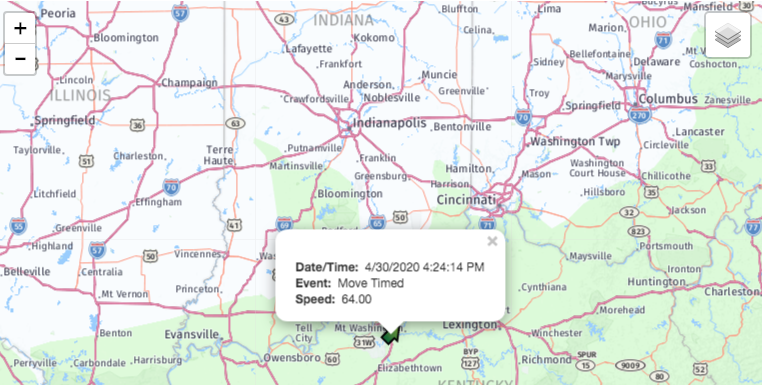 Despite the coronavirus pandemic, our three new support cars have had billing put in place for their movement to Southern California. In anticipation for the cars final inspection by CSX prior to being interchanged from Amtrak, our GPS tracker is en route to Beech Grove, IN to be installed on one of the three cars prior to their departure. Check out the photo shared with this update to see how the tracker shows where its currently at.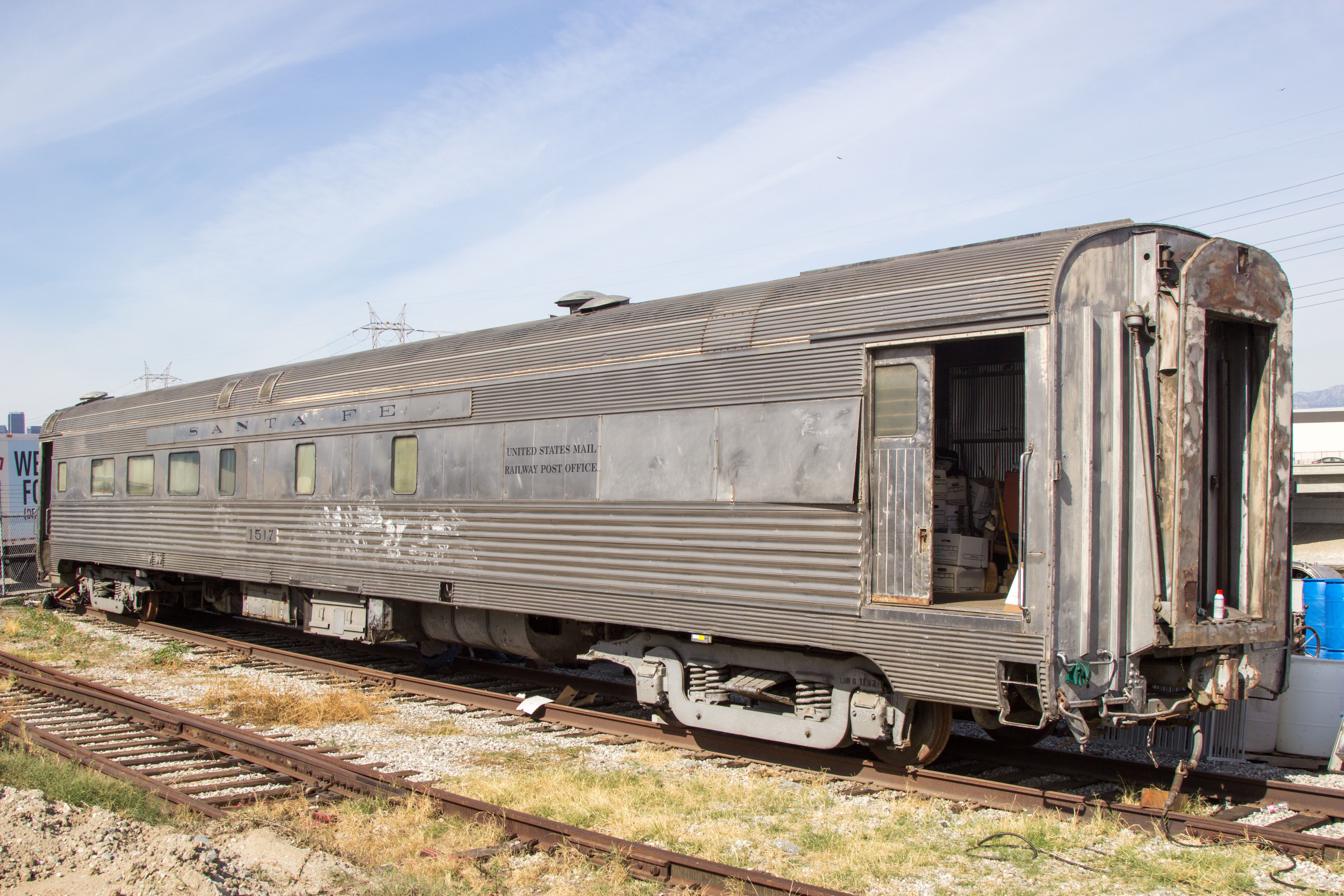 As announced in our February 16th press release, which can be viewed by clicking HERE, the SBRX 1517 is being prepared to travel to its new home at the Fillmore & Western Railway. As of this writing (2/18/20), the car's bearings will...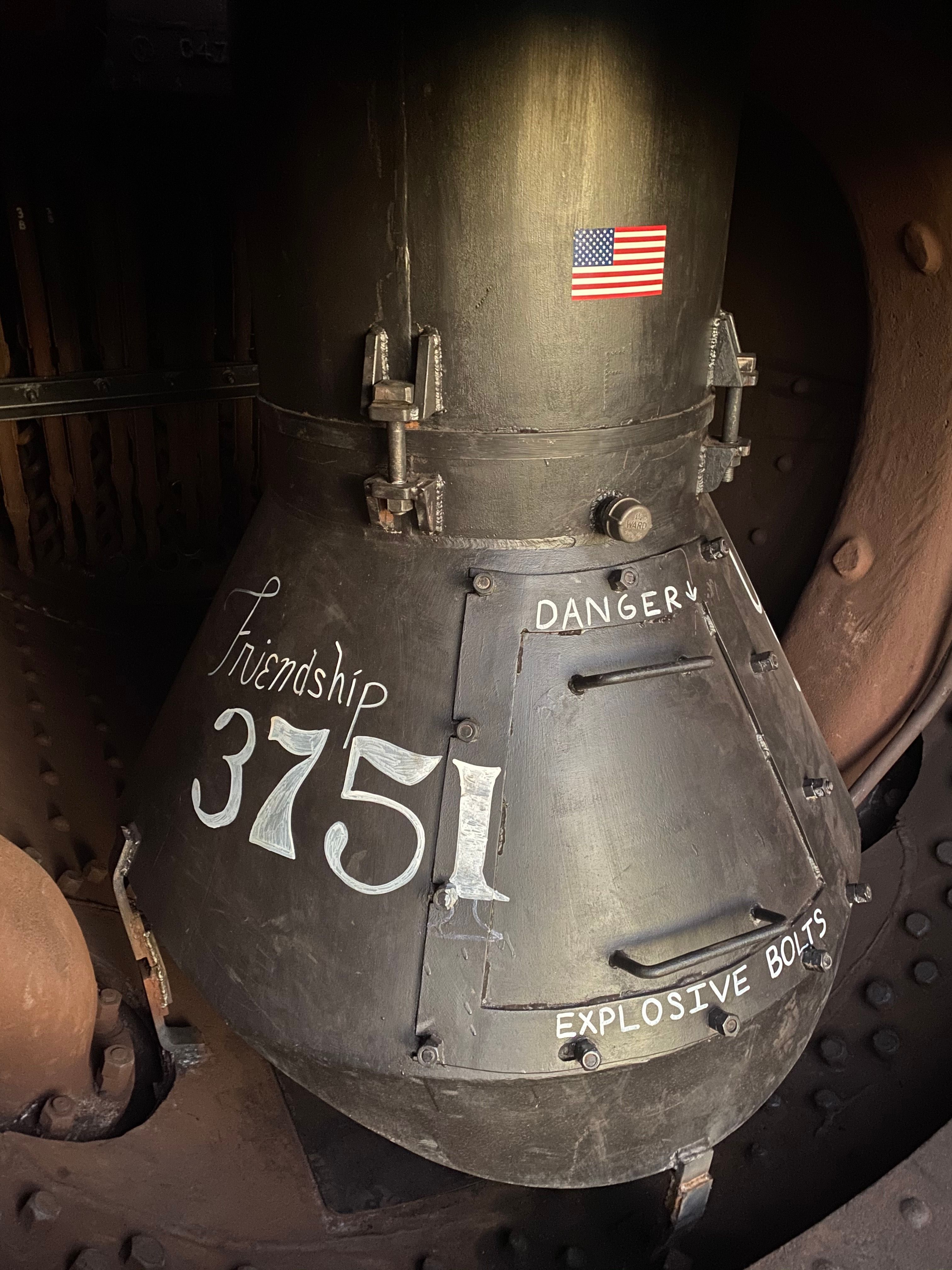 The steam crew successfully reinstalled 3751's petticoat, affectionately dubbed "Friendship 3751" due to its resemblance to the Apollo space capsule, inside the smokebox on February 8, 2020. This extremely labor intensive step was no small task, as both the petticoat itself and stack extension piece that spans the gap between the smokestack...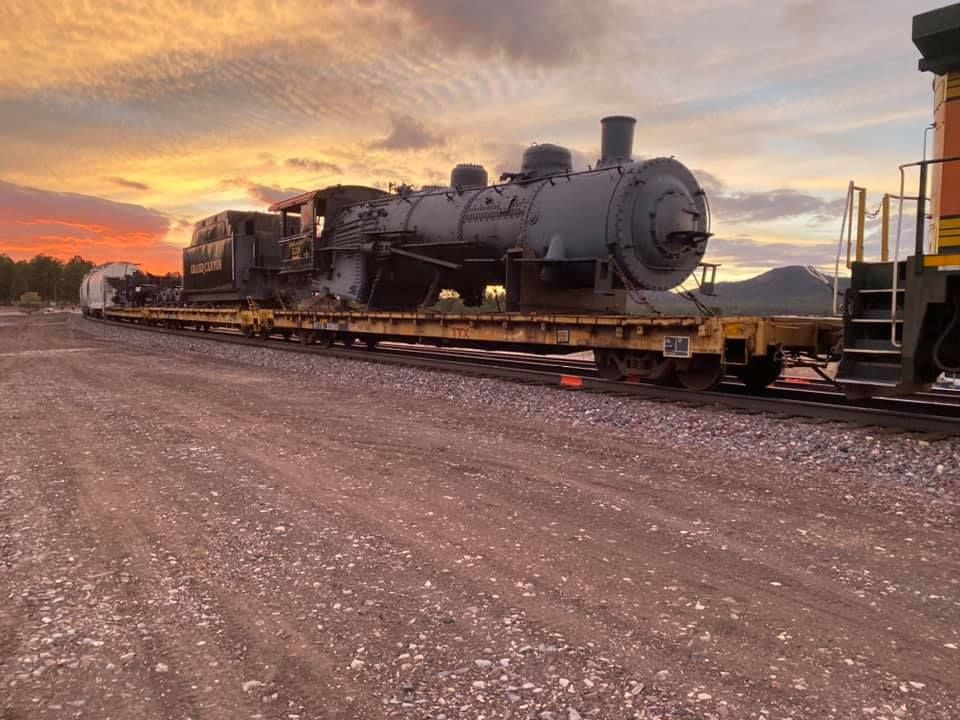 In a short while, a steam locomotive is expected to travel through Southern California...but it's not Santa Fe 3751. On January 23, 2020 in Williams, Arizona, SP&S No. 539, a 2-8-2 "Mikado" built by the American Locomotive Company (ALCO) in 1917, was disassembled and loaded onto a series of flatcars. This 103-year-old engine, which has called the Grand Canyon Railway & Hotel home since 2007, is about to begin...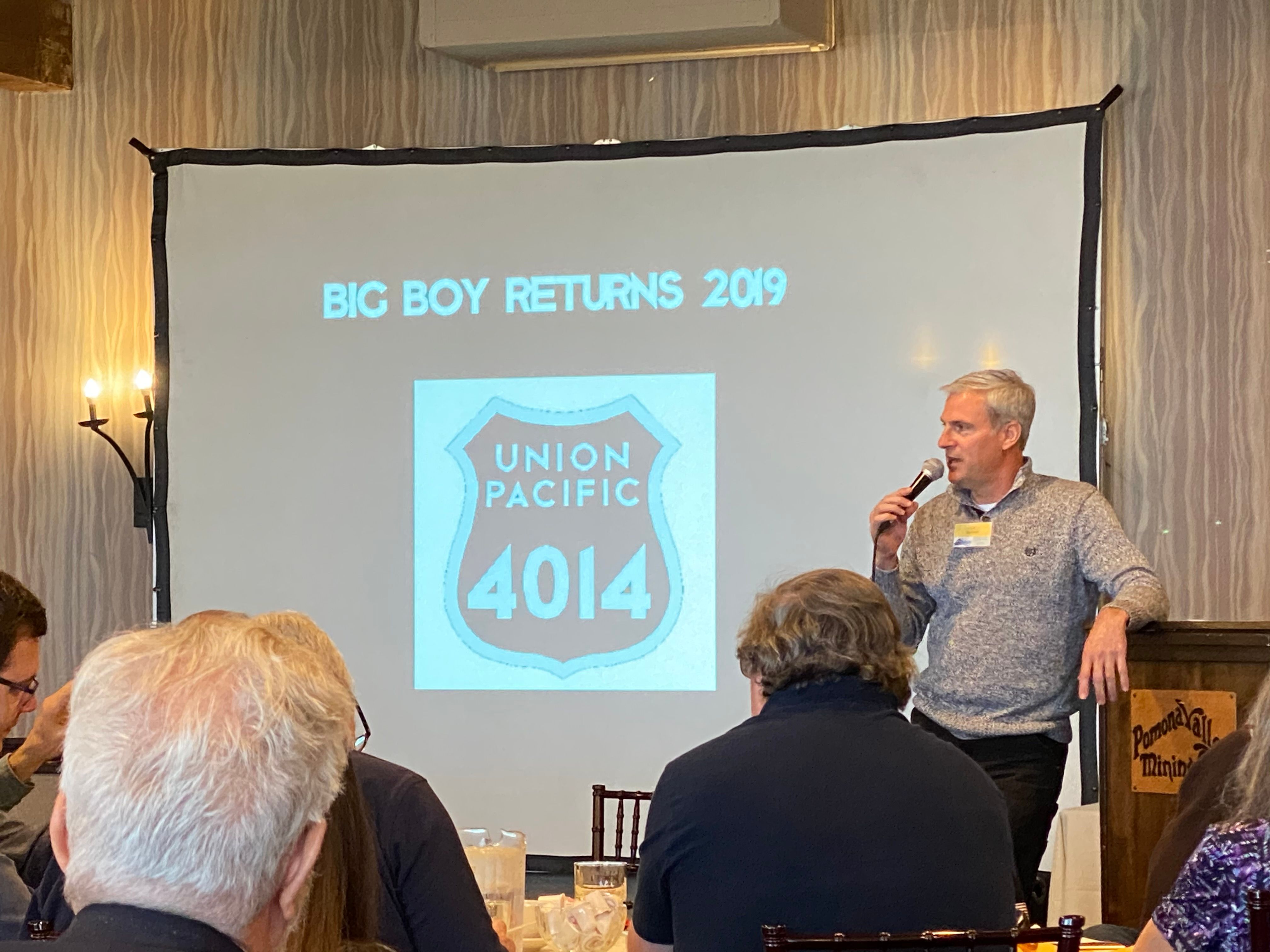 On February 15 2020, some of the 3751 crew had the opportunity to listen to Union Pacific Railroad's own Ed Dickens speak at the RailGiants Train Museum annual meeting about the restoration of UP 4014. The level of professionalism and...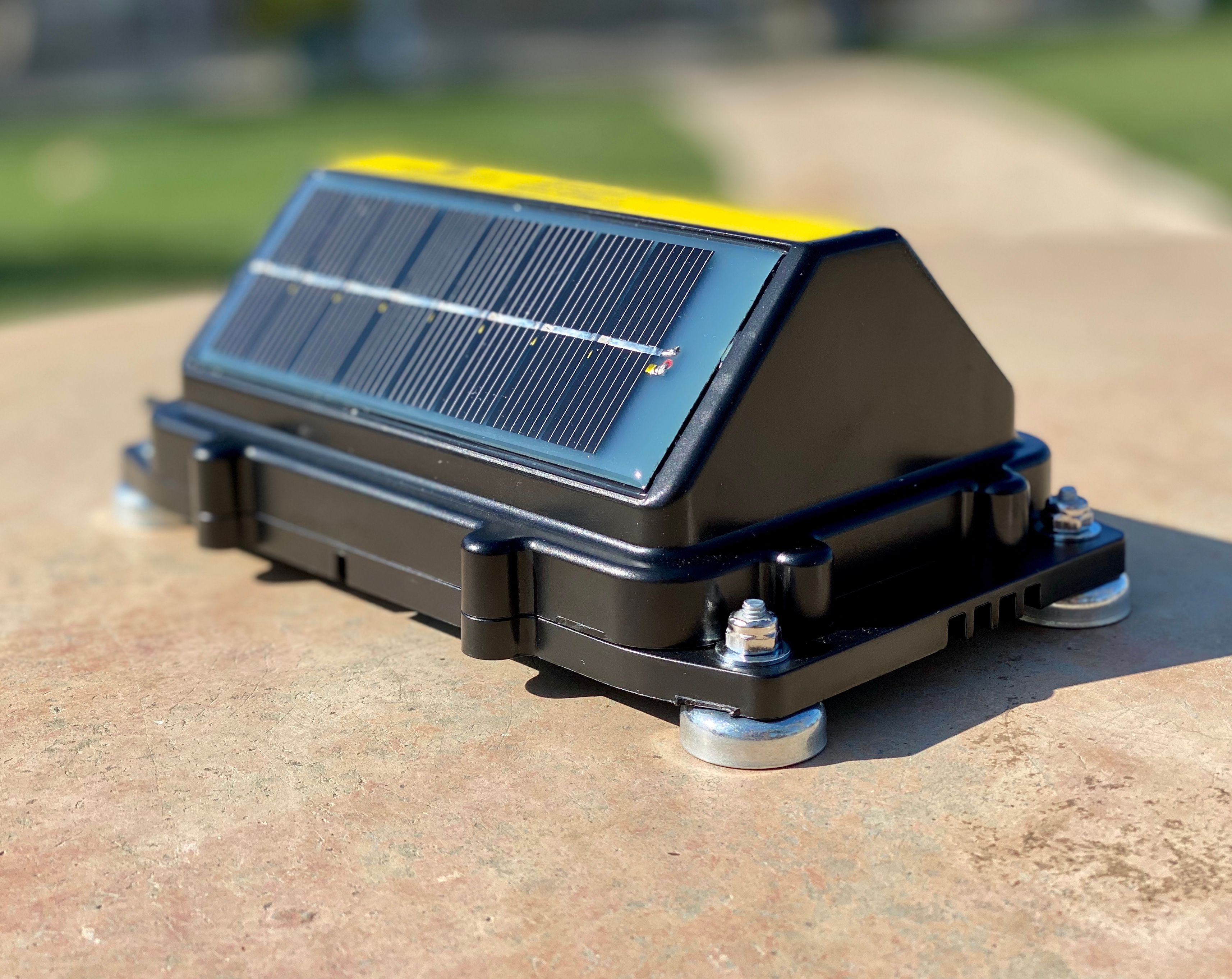 We are excited to announce that our new, GPS tracker has arrived and is ready for installation on our new support cars in Beech Grove, Indiana. Once these cars begin their journey, regular updates will be provided (when available to our crew to share) on the Support Railcar webpage.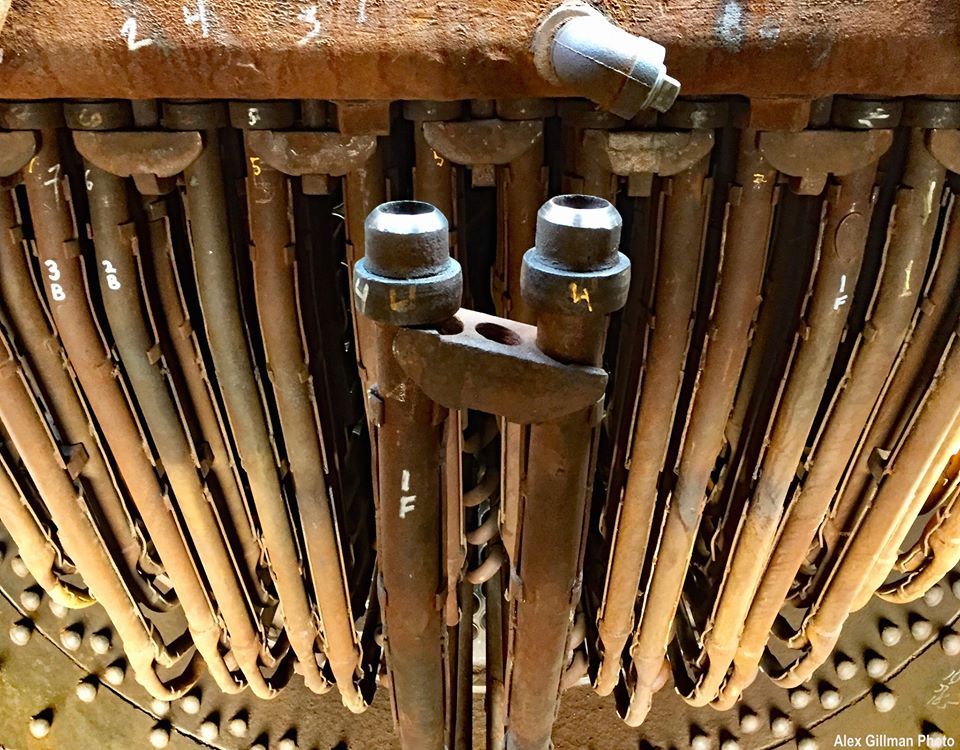 A major milestone was reached this past weekend with the re-installation of the final superheater unit. The crew has worked tirelessly to ensure all 52 units are soundly in their proper positions with no leaks, which has allowed our Federal Railroad Administration (FRA) hydrostatic inspection to be scheduled to take place within the next month [...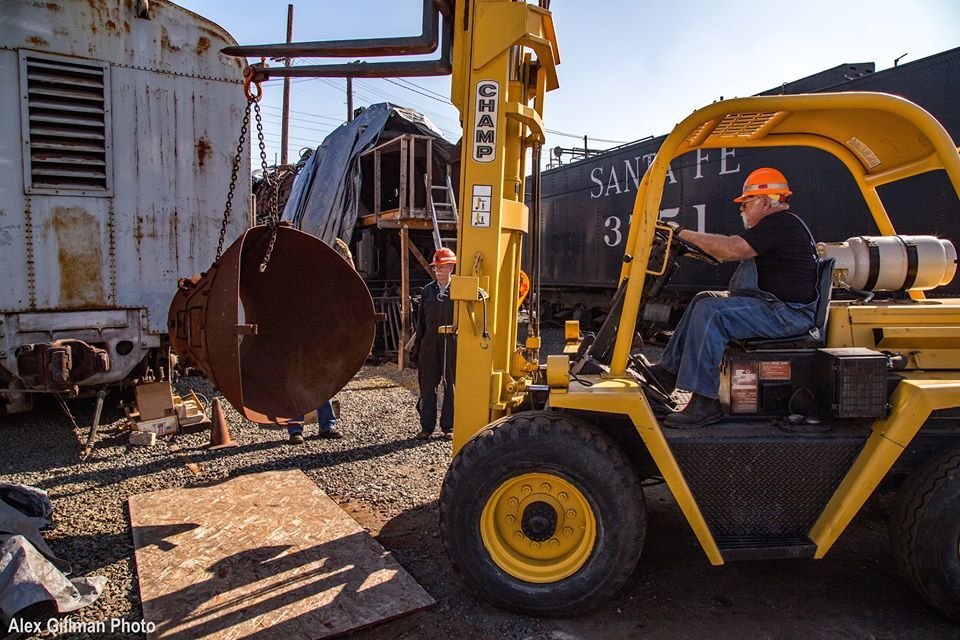 With the superheater work related to the 1472-inspection behind them, the crew moved on to preparing the petticoat to return to the smokebox. This included moving the pieces into a more open area, grinding them clean and giving each a fresh coat of heat-resistant paint.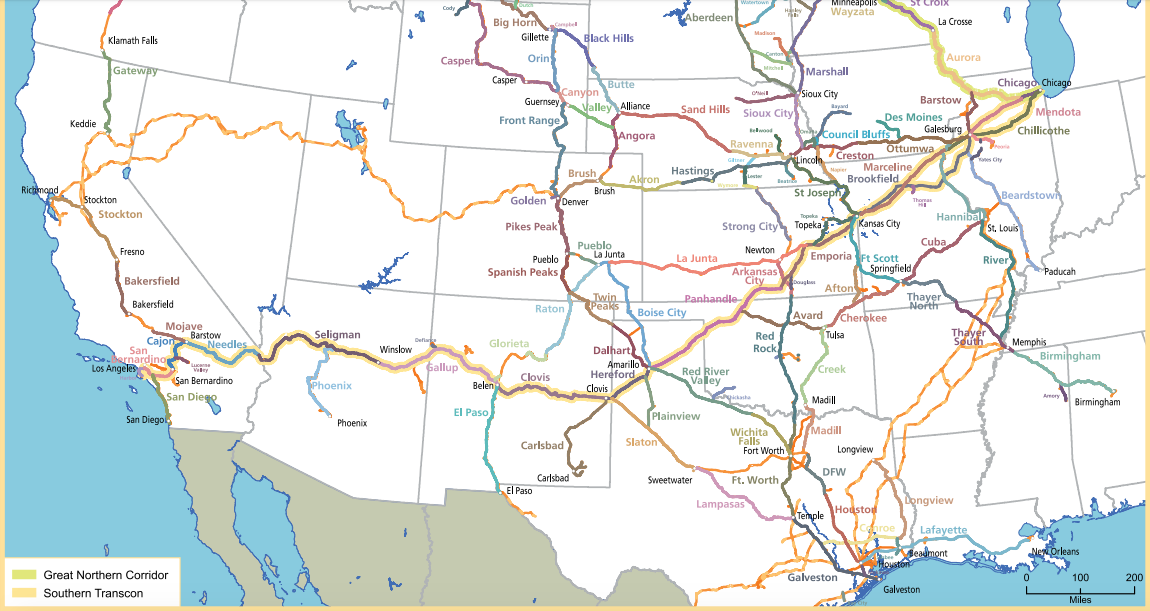 Much like keeping a 1927-built, Baldwin steam locomotive operating; moving three railcars across the country requires a lot of work. Besides hours of physical labor on each railcar to prepare it for shipment, discussions with major railroad companies must take place to plan out...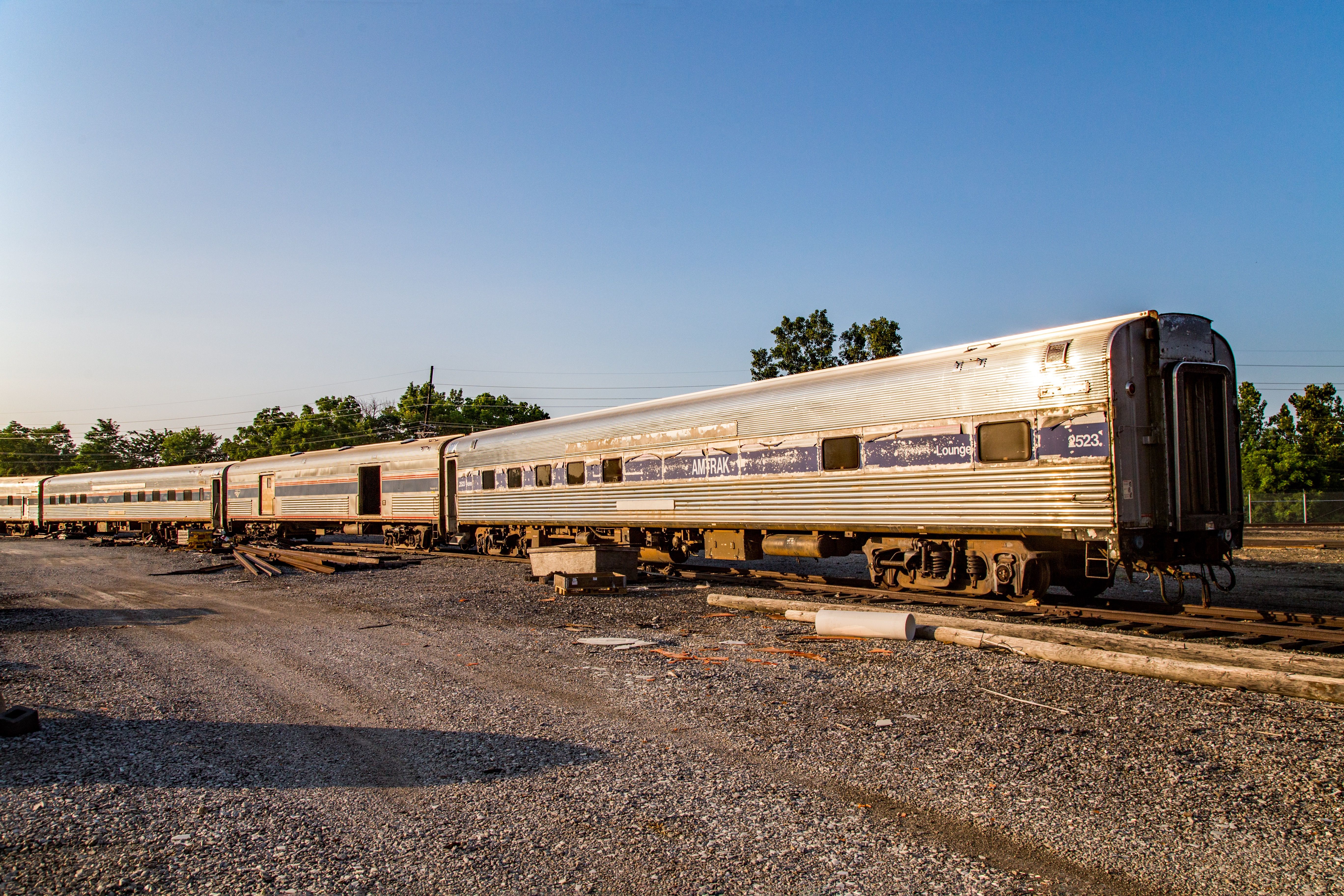 The SBRHS is excited to announce that our three new support cars are finally ready to begin their journey west! A stubborn air brake problem [...]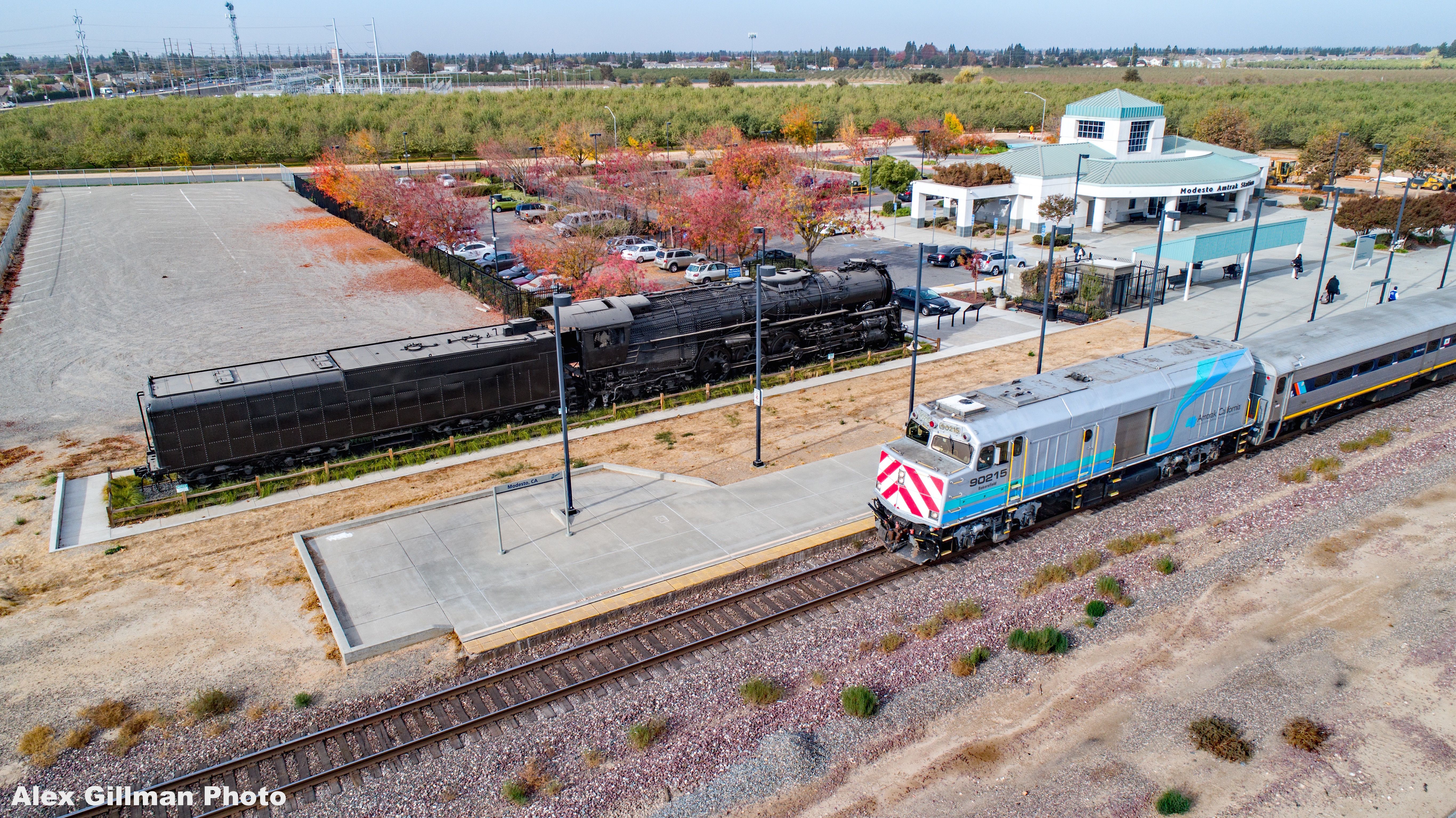 On November 20, 2019, crew member Alex Gillman stopped by the Amtrak station on Modesto, Calif., to visit an old friend of the SBRHS - ATSF 2921. Years ago, some of the 3751 steam crew made multiple trips up to Modesto to work on the 2921 in an effort to help preserve the locomotive even if just for static display. Unfortunately, after much...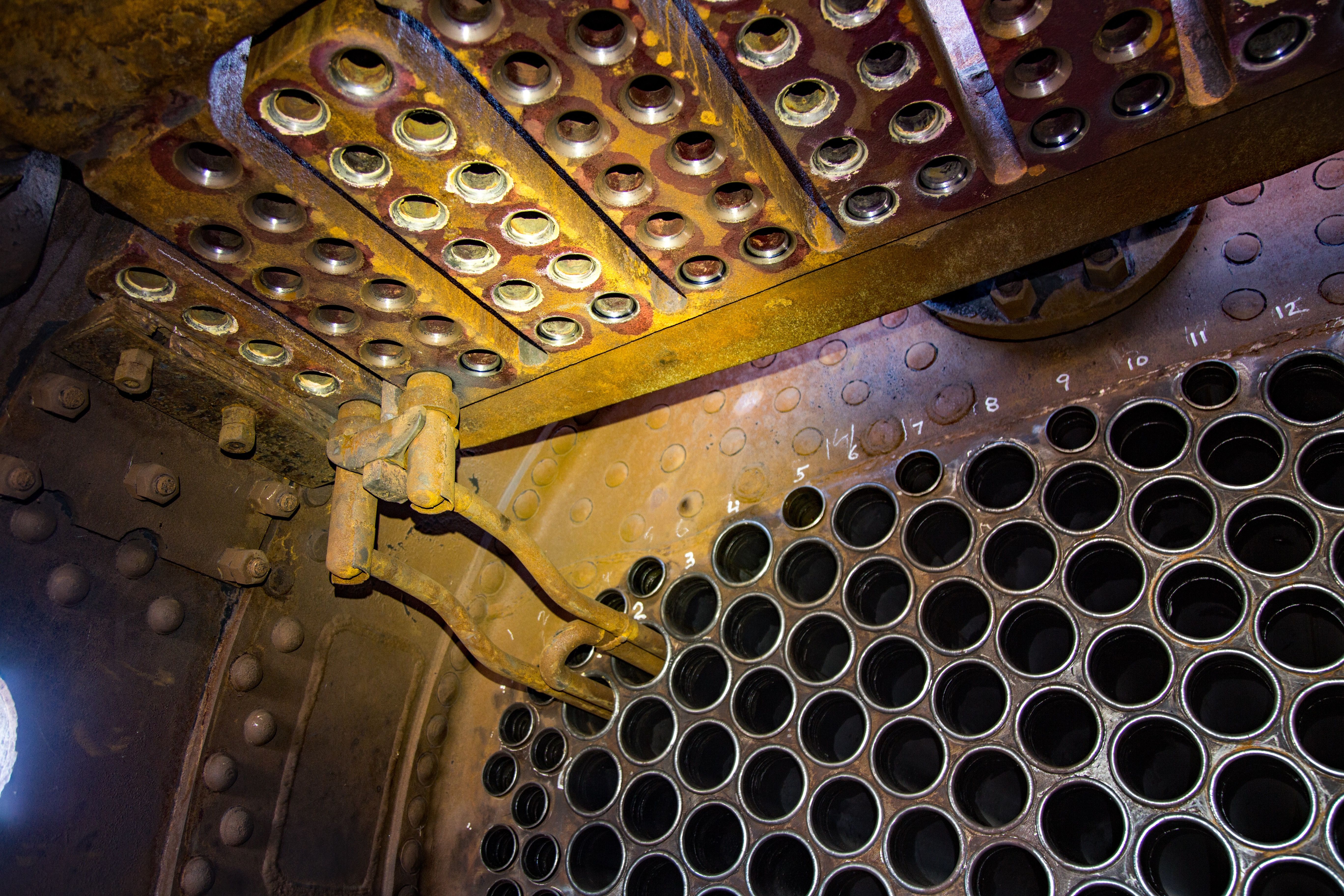 Today (11/09/2019) marked the return of the first superheater unit to 3751's boiler since all 52 units were removed on April 21, 2018. Prior to the their return, the crew worked tirelessly to clean the base of the superheater header/throttle box where the units connect to that a tight and proper seal can be made for each.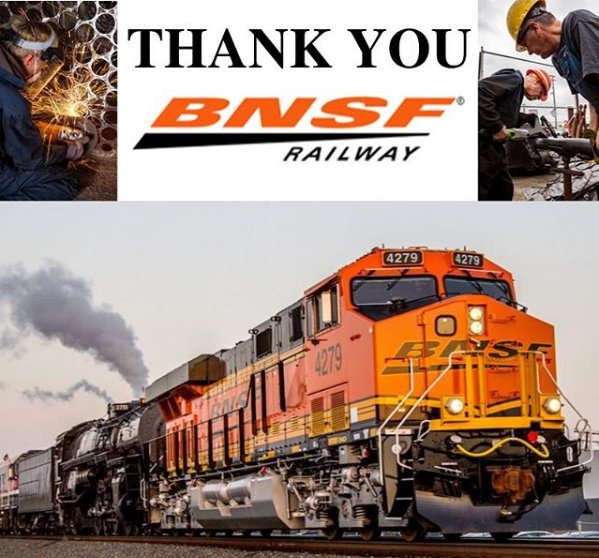 The SBRHS would like to extend a warm thank you to our friends at the BNSF Railway Foundation for their generous donation of $10,000! These funds will...