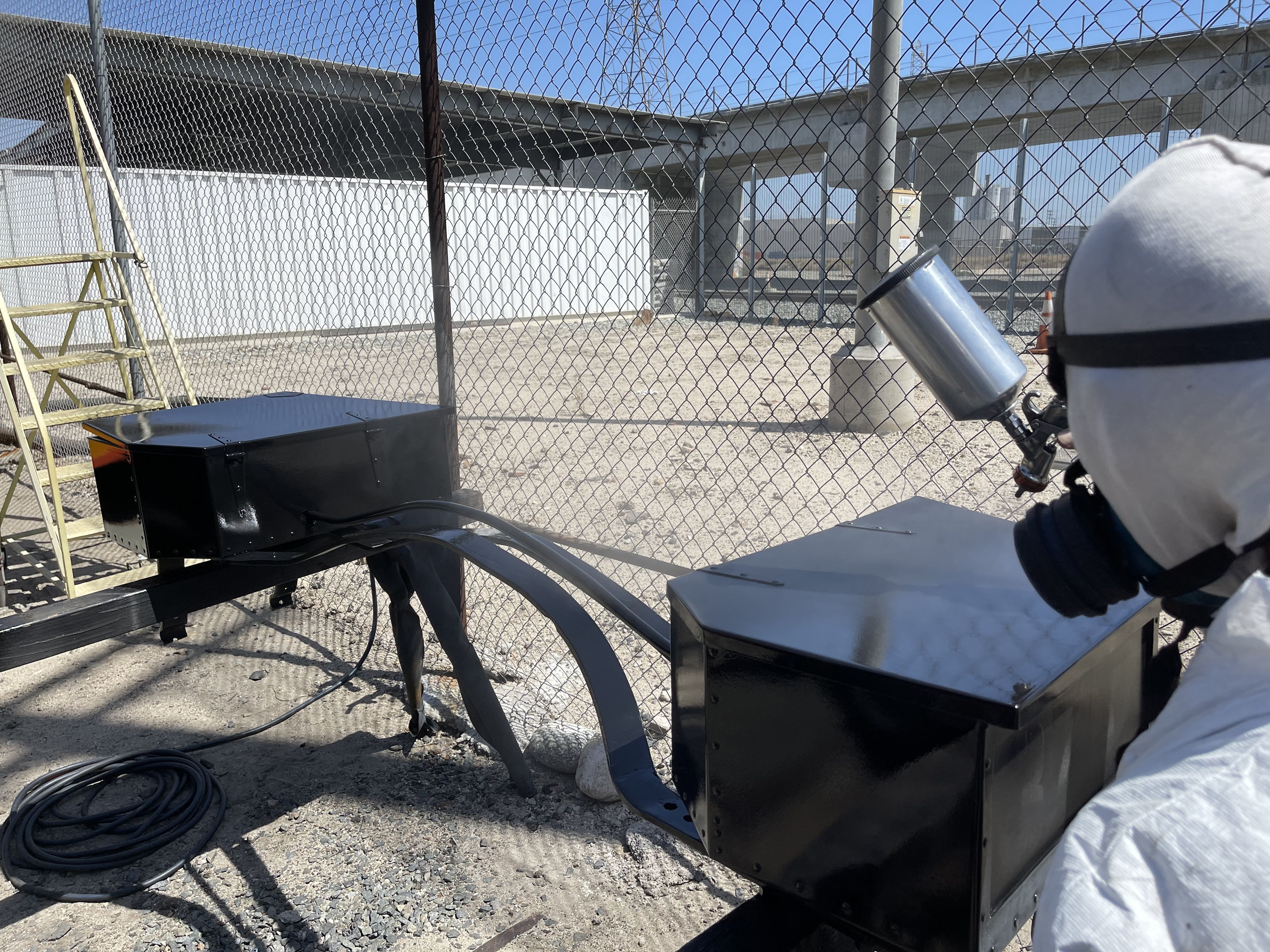 During an extremely warm April 9 (with the temperature spiking at 95 degrees), the steam crew pushed on in preparing materials for new paint. One of the items that had been readied the week prior were the numberboards, which you might recognize usually sit on top of the locomotive just in front of the sand dome.
With new, gloss white paint sprayed onto the inside of the boxes to help better reflect the light, it was time to apply the black primer and final gloss coat of paint. Our all-in-one Chief Mechanical Officer, Bob Kittel, set to work. After priming the equipment on Friday, Bob laid down a beautiful coat of gloss black on Saturday. 
Now when the time comes, the numberboards will be ready to be place back at their rightful place on the locomotive.