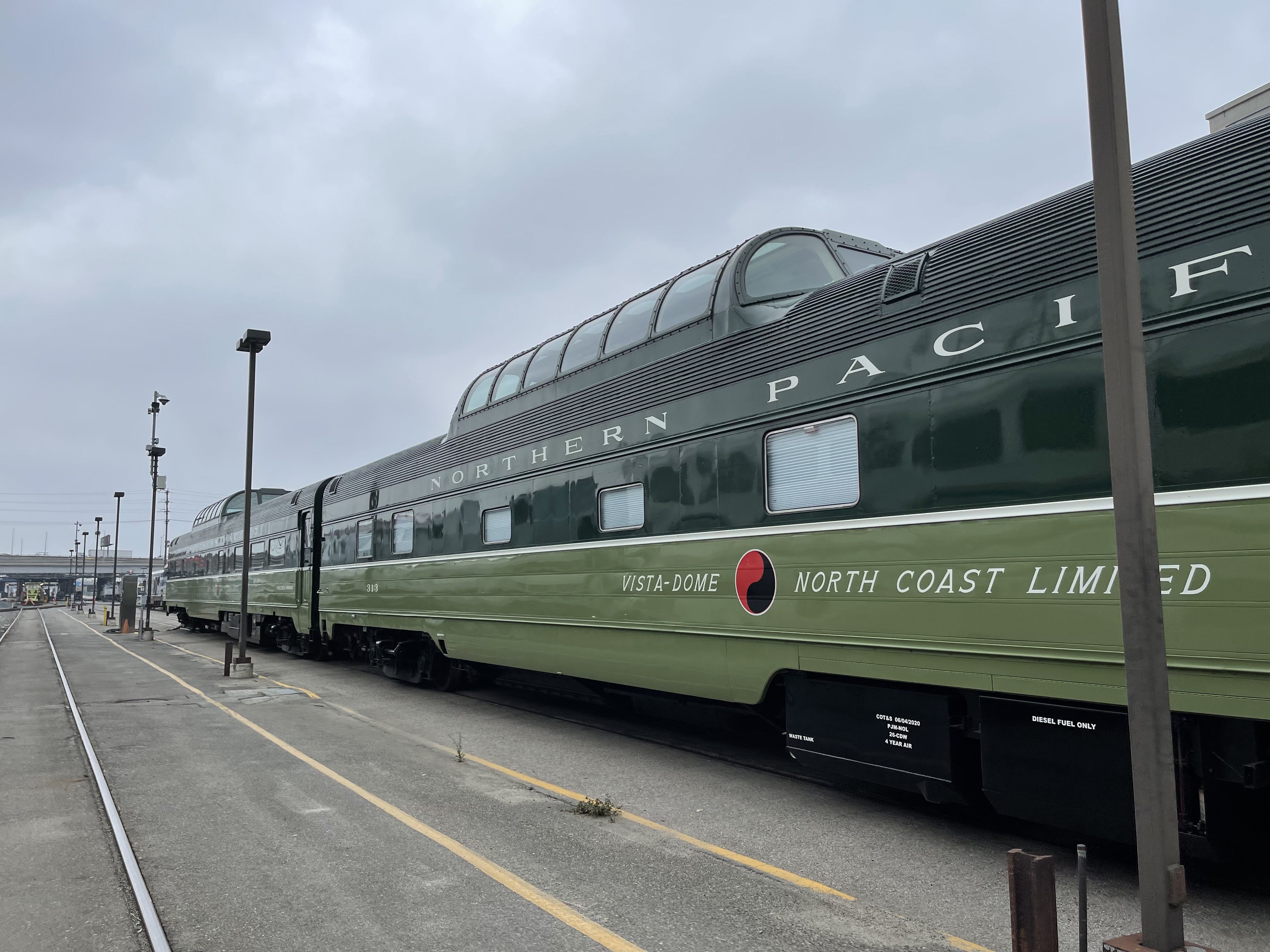 On April 2, some of the steam crew caught a glimmer of the Northern Pacific off in the distance and needed to investigate the matter.
As it turned out, Webb Rail's former Northern Pacific Railway Budd built Pullman dome/sleeper 313 (WEBX 801044), former Northern Pacific Railway Budd built dome/coach 549 (WEBX 801045), and former New York Central Railroad Budd built Pullman obs/diner/sleeper "Babbling Brook" (WEBX 800007) were laying over inside Amtrak's 8th Street yard between trips. 
While none of these cars were ever pulled by 3751, it certainly takes one back to the heyday of passenger trains when our 1927-built product of Baldwin and the sisters in her class pulled the Santa Fe's hotest passenger trains across the system.