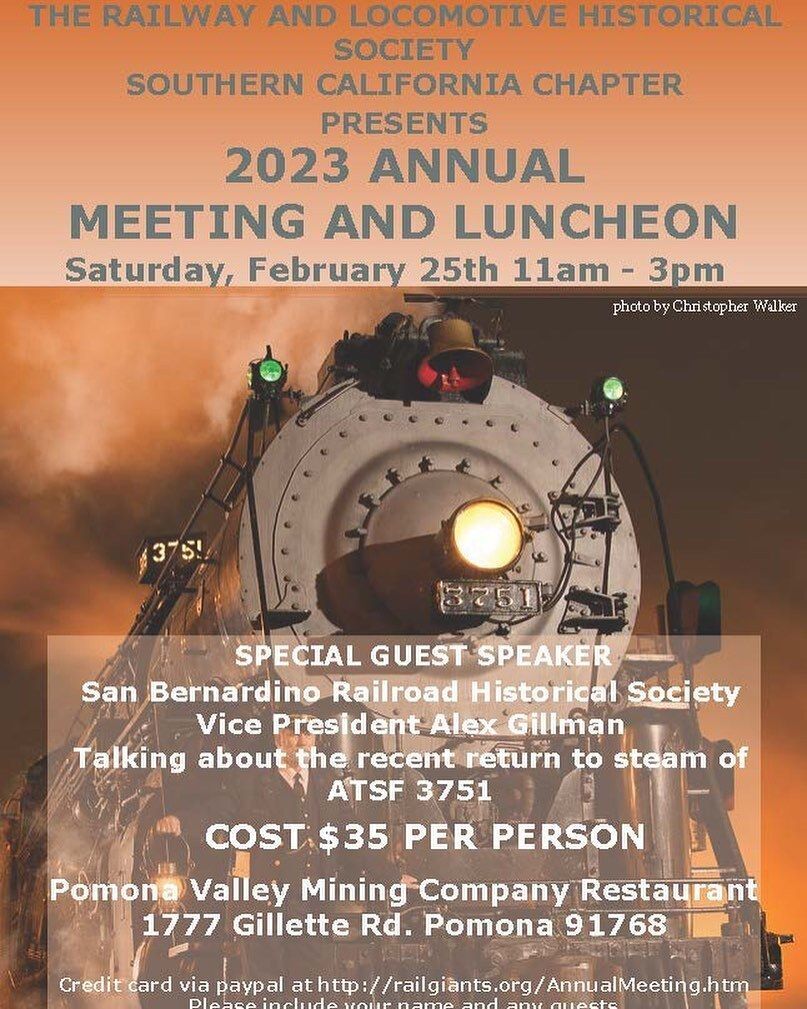 Hello, steam fans! We at the SBRHS are honored to be a part of the Railway and Locomotive Historical Society Southern California Chapter's annual luncheon Saturday, February 25th. Our Vice President, who is also one of the vital members of the Steam Crew, has been invited to give a presentation on all of the hard work and dedication required to complete the FRA 1472 (aka 15-Year Rebuild) and share many never before publicly shared images and videos. Tickets are still available directly from "Rail Giants." You can use the link below. Come join us!

Get Your Tickets!

As a bonus...
"If weather permits, RailGiants Train Museum (a five-minute drive from Pomona Valley Mining Co.) will be open for a reception after the meeting's conclusion. Annual meeting guests are invited.
All RailGiants' locomotives and train cars will be there!"