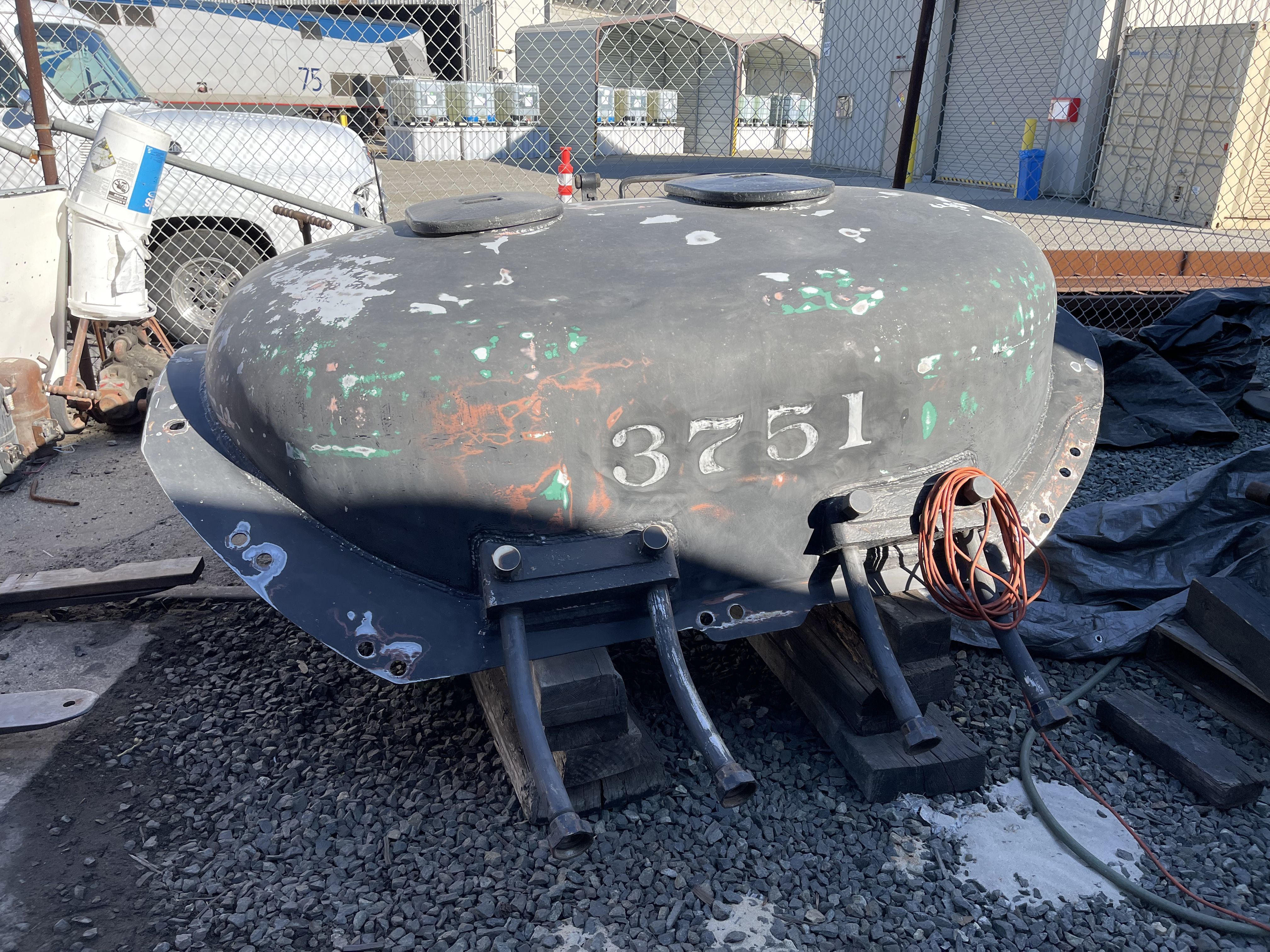 As the temperature in Los Angeles begins to slowly warm from the frigid, Southern California winter that saw 67 degrees as the low (we're kidding)...the crew has steadily returned to work on the locomotive.
One of the many items that is being readied for fresh paint is 3751's sand dome. This large piece was taken off the locomotive back in 2018 when the 15-year rebuild was just getting started. Now, after remaining under the protection of a tarp for a number of years, the dome is once again seeing sunlight and has most recently been sanded down to its original primer coat that was painted on during the engine's initial restoration in Fontana in 1991.
In the coming weeks, the sand dome and many other pieces will be thoroughly cleaned, sanded and given a new coat or primer and final gloss-coat of paint. Intricate details such as the "3751" number on both sides of the sand dome will be carefully repainted with skill and care by hand, just as they used to be by the Santa Fe.