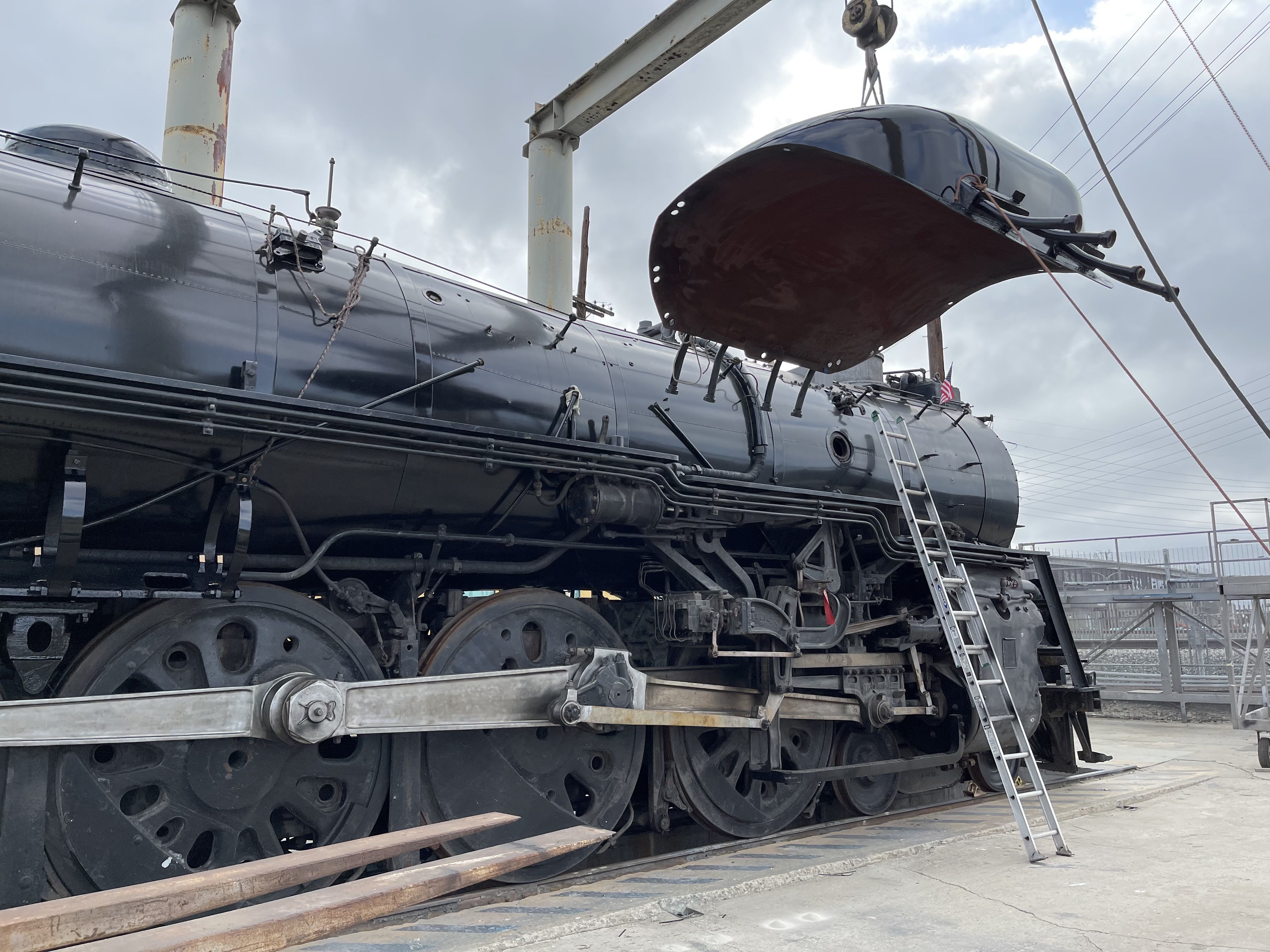 On a cool, April 16, the steam crew was up bright and early to move 3751 out of its storage track and onto the turntable at Amtrak's Redondo Junction maintenance facility. Once properly turned, the engine was lined and pushed (via a car mover) onto one of the turntable's other whisker tracks that has a stationary crane over it. 
Once properly skated and blue flagged, the crew set to work placing the locomotive's freshly painted sand dome back onto the boiler. This task with handled with safety as the number one priority and took less than an hour, allowing the crew to move on to reinstalling the engine's two air tanks in the afternoon.
With a little extra nudging, each tank was placed into its correct support bracket and positioned to be facing the right way. With the tanks back on the engine, 3751 was moved back into its storage track.