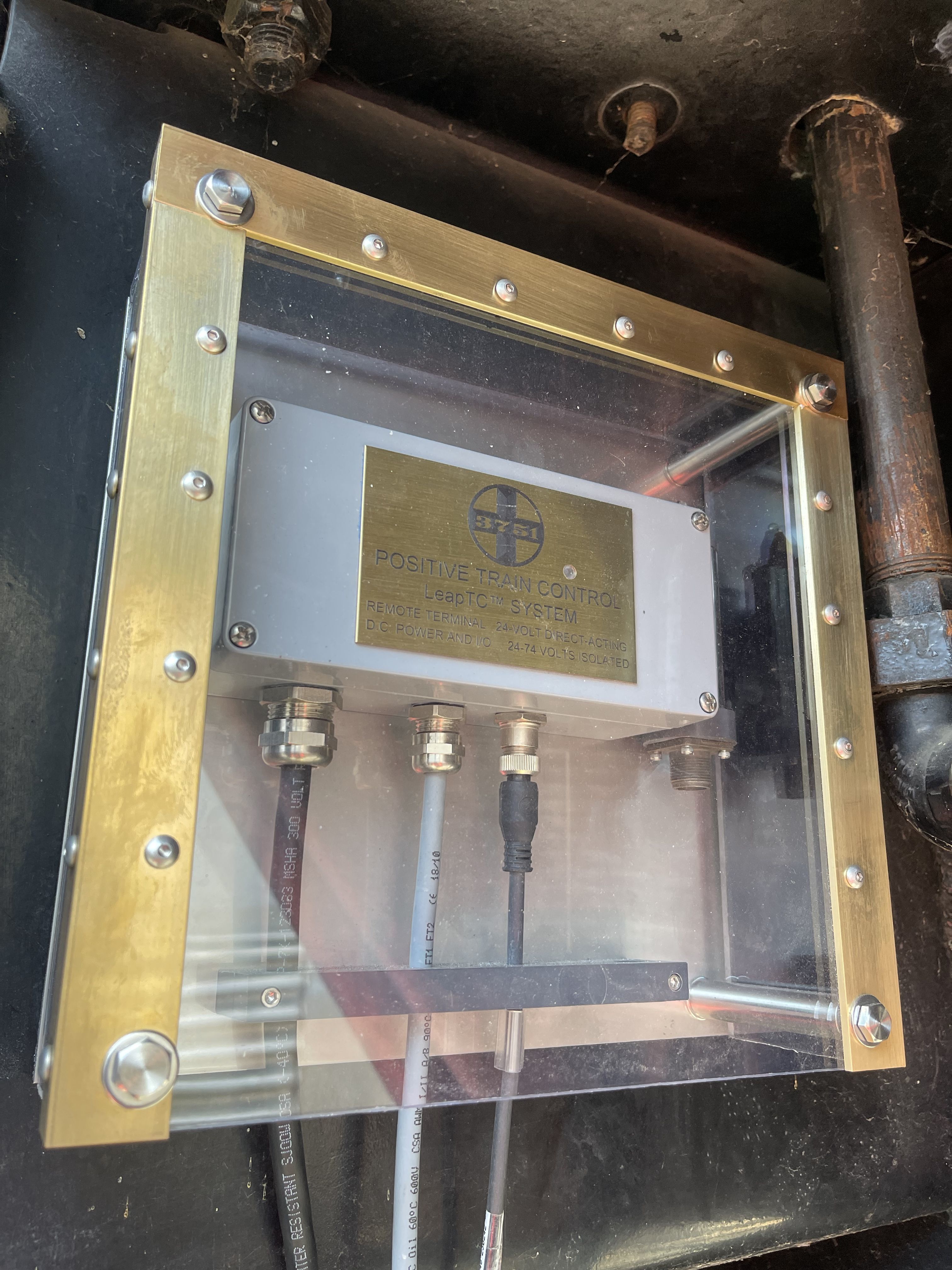 The day has finally arrived where the first pieces of 3751's new Positive Train Control (PTC) system, known as "LeapTC," have been installed on the locomotive.
Our dedicated mechanical engineer, John Howard, continues to serve as the point on this project as he has done for both the Santa Fe 2926 and UP 4014 - both of which also utilize the LeapTC system. UP 4014 alone proved the importance, versatility and overall success of the LeapTC system when it traveled from Cheyenne, WY to New Orleans, LA during the summer of 2021. 
Santa Fe 2926 has taken the title as the first steam locomotive in the United States to be both equipped with a PTC-compliant system and a Multiple-Unit (MU) controller, which allows the engineer of the steam locomotive the ability to control the throttle and dynamic brakes on the trailing diesel unit.