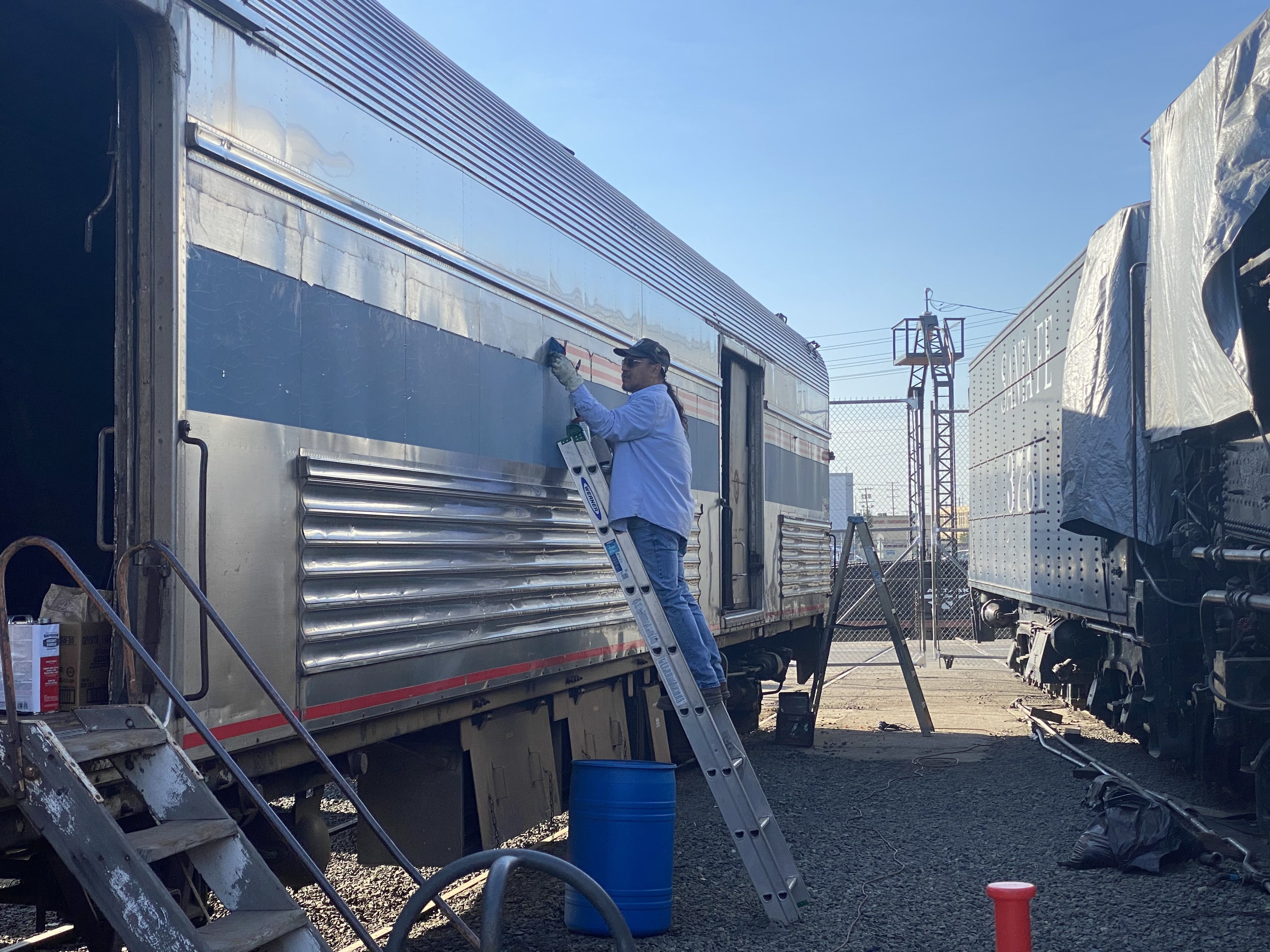 On December 12, the steam crew divided and worked to conquer a number of ongoing projects at the 3751 worksite. As part of the crew moved dozens of pieces of sheet metal jacketing, another section of the crew prepared the pieces for painting with a quick acid wash to remove any outstanding rust that might have developed between when the pieces were first stripped and now. Continuing proper social distancing protocols, another pair of crew members took to some ladders and worked almost all day removing Amtrak paint from the sides of the new tool car with a combination of heat and industrial grade paint stripper. 
The mentioned paint stripper costs $50 per gallon...yikes! With at least four, potentially five more gallons needed to complete the stripping on both sides of this car, your donations are needed to help make this possible.
If you would like to help us with this project, please consider donating here on our website via the "Donate" webpage you can find at the top of this page.