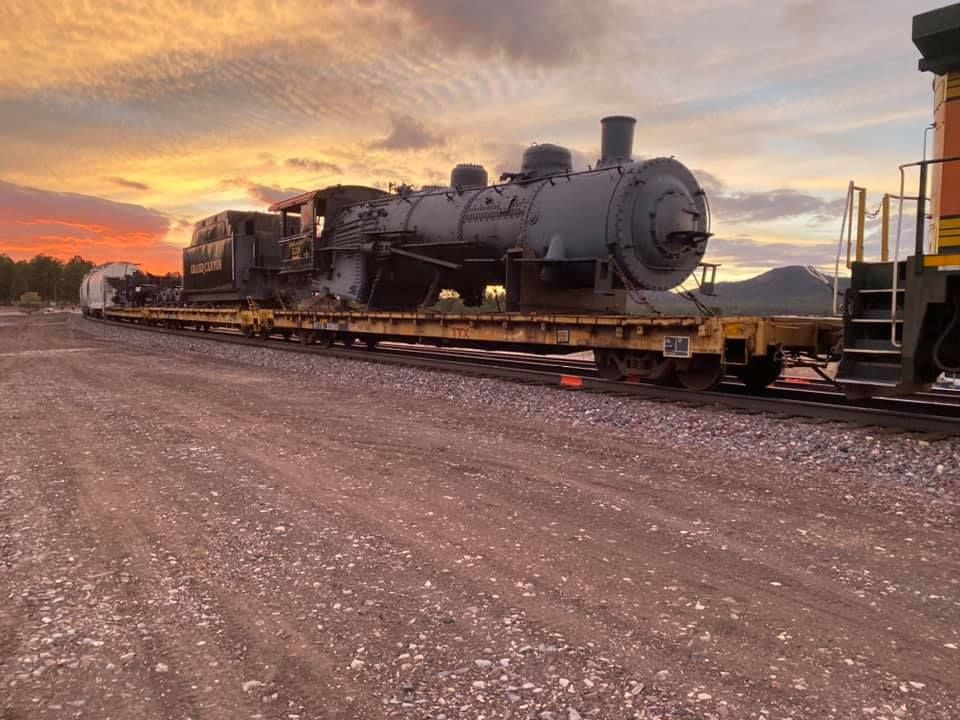 In a short while, a steam locomotive is expected to travel through Southern California...but it's not Santa Fe 3751.
On January 23, 2020 in Williams, Arizona, SP&S No. 539, a 2-8-2 "Mikado" built by the American Locomotive Company (ALCO) in 1917, was disassembled and loaded onto a series of flatcars. This 103-year-old engine, which has called the Grand Canyon Railway & Hotel home since 2007, is about to begin a 1,200 plus mile journey to its new home at the Port of Kalama, located in Southern Washington. As the engine is being shipped via our friends at the BNSF Railway, there's a very good chance it will pass through Barstow, California, before heading north up the Central Valley, Northern California and through Oregon.
Unlike our trio of support cars that we recently posted about, the SBRHS will be unable to provide tracking updates regarding this special shipment. We merely wanted to share this exciting, rail preservation news for those who may not have heard about it.
To learn more about the SP&S No. 539 and its upcoming journey, we recommend following the Port of Kalama's Facebook page.
Photo by: Travis Reiner