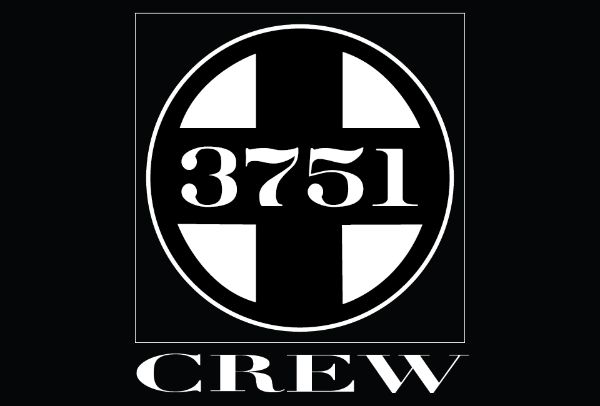 MEET THE CREW: DAVE CLARK
Dave Clark has been a railroading enthusiast for many years. After riding in the 1923 Pullman heavyweight private passenger car, Dover Harbor, which was pulled by 3751 to the Grand Canyon in 2002, he decided to visit the crew in person at Redondo Junction. It wasn't long afterwards that he signed up as a Supporter and started volunteering as a mechanic/machinist.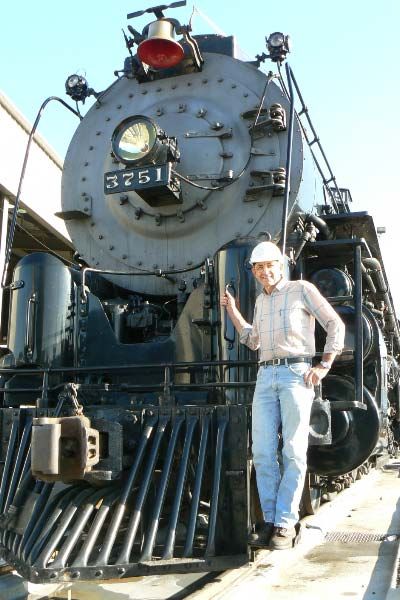 With a background in mechanical design, Dave has been instrumental over the last decade in keeping 3751 in tip-top mechanical shape. He has worked on numerous projects from rebuilding the turbo-generator governor, repairing the centering device of the engine truck, to repairing the American multiple-valve throttle, which he claims was his most challenging project to date.
Dave is a California native, born in Santa Monica. In the late 40's he received an American Flyer HO scale train set that his dad let him build into a layout in the garage. True to his mechanical nature, he became interested in ham radios and automobiles, which took away from his interest in trains for just a little a while. As a member of an HO scale club in San Luis Obispo in his early 20's, he hobnobbed with Art Laidlaw and loves to reminisce about the railroad stories Art would share and he has fond memories of the club members riding the switch engines at night in the SLO yards.
He joined the Airforce reserves in 1960 and then enrolled at Cal Poly in San Luis Obispo, where he studied industrial technology which included rigorous hands on learning and plenty of metal working shop classes where he learned a variety of welding & machining techniques. Between his courses and his job at the local structural steel fabrication shop, Dave's appetite for metal working was officially wet and he has enjoyed every part of it ever since. Dave spent his career working for LearAstronics in Santa Monica (now BAE Systems). The company designed and produced electronic aircraft flight control systems, with Dave working on the development of the mechanical equipment that was part of these systems.
At their home in west Los Angeles Dave started to procure equipment for a home machine shop and has continued to upgrade his equipment over the years. There he enjoys working on some of the less involved projects with 3751, and even found time to build numerous detailed HO scale passenger car kits of the 1890's SP Sunset Limited. He then scratch built an SP T-3, 4-6-0 as it looked in 1900 to use with the passenger cars which won best of show in the model contest at a Southern Pacific Historical & Technical Society convention. But HO wasn't enough for Dave, and he eventually joined the Los Angeles Live Steamers and built the same engine in 1.6 inch scale. Dave is now working on an 1890's caboose, using an original drawing from the California State Railroad Museum. He is also a regular volunteer at the stationary steam plan in LALS.
Dave and Mary, his wife of 54 years, enjoy spending time with their 3 children and 5 grandchildren who live in Colorado and Arizona. In addition Dave enjoys vintage cars and drives an immaculate '55 Ford pickup.
With all his hobbies, volunteering and family time, Dave is a busy man, but he ends our interview but telling us, "I'm looking forward to many more years of being able to work on the 3751".
SBRHS is grateful to have Dave on the Crew and we hope you'll be sure to shake his hand the next time you see him. Feel free to ask him to share more of his very interesting life next time we're out with 3751.